Medit Link is installed as a package with the scan image acquisition program - Medit Scan for Clinics and Medit Scan for Labs.
1. Run Medit_LinkSetup.exe.
2. Select a language for installation.
3. Select the folder to install Medit Link. Please read and agree to the license terms and conditions and click "Install."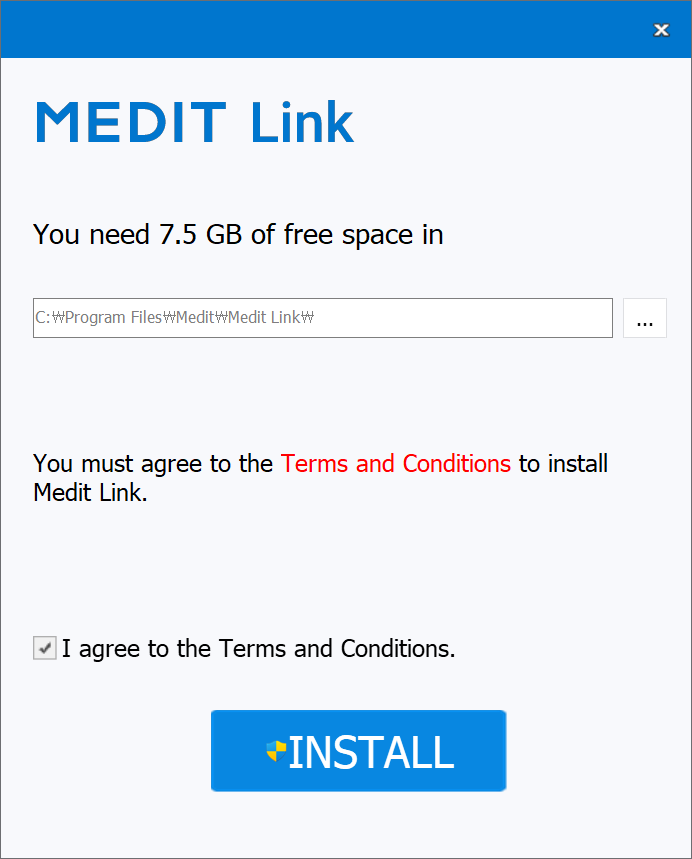 4. Make sure that the scanner cable is disconnected from the computer before proceeding to the next step. The installation may not proceed if the scanner is connected to your PC.
5. The program will be installed automatically and may take a few minutes. Do not turn off or unplug your PC until the installation is complete.
6. Please restart your PC after the installation is complete. You can proceed without restarting the PC if you do not have the scanner.
⚠️ If you do not restart the PC after the installation is complete, the scanner may not function properly.