1. Choose Project type > Flexible Multi-die. Set up the tooth type and click Save & Scan.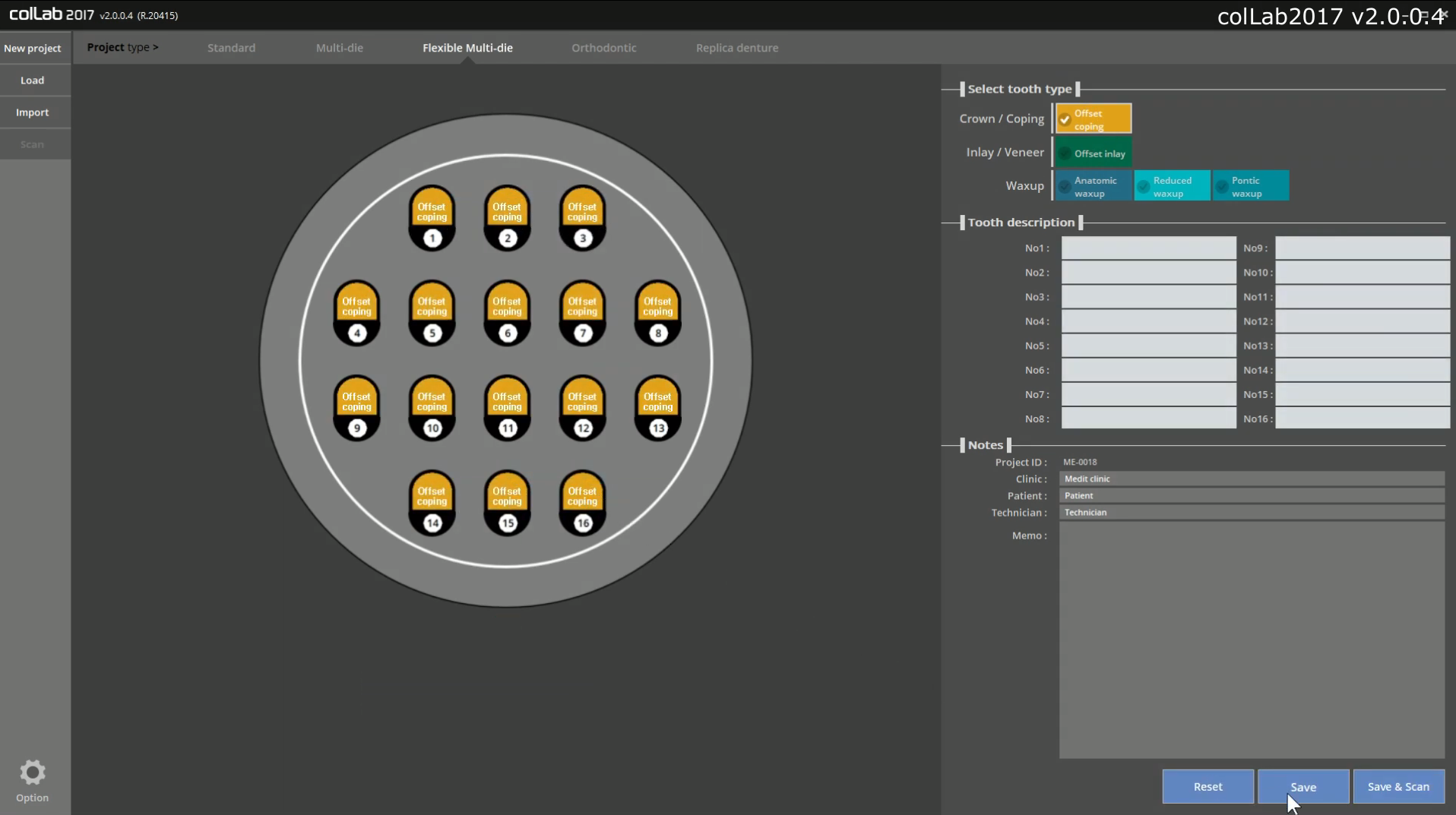 2. Click Confirm to proceed with scanning.

3. Place 16 single dies onto the flexible multi-die. Ensure that all the dies are inside the scan capture line. Insert the flexible multi-die into the scanner and click Next to set the scan depth. Click and drag the blue arrow to set the scan depth and click Confirm to begin scanning.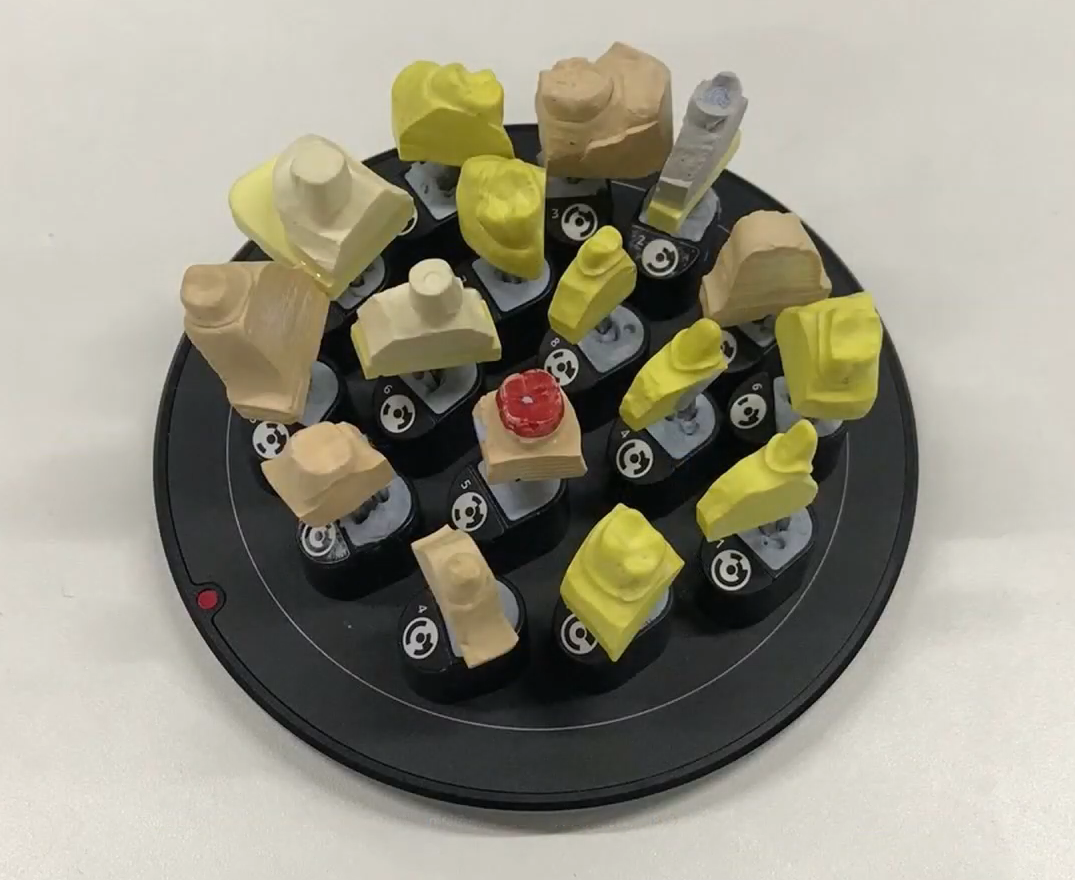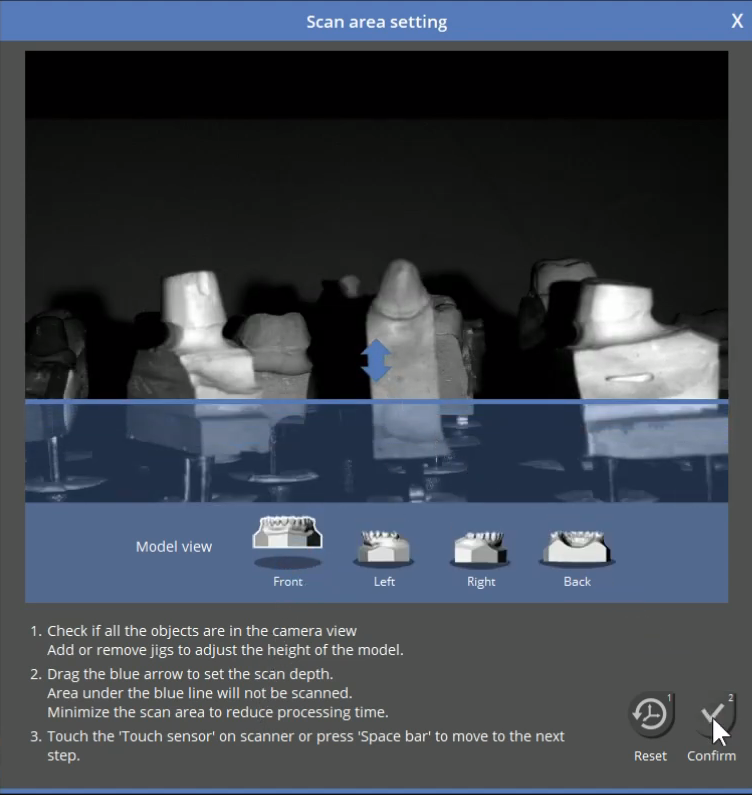 4. Scanning is complete. Rotate the scan data to check if it requires additional scans. You can Add Scans on areas which require more scan data.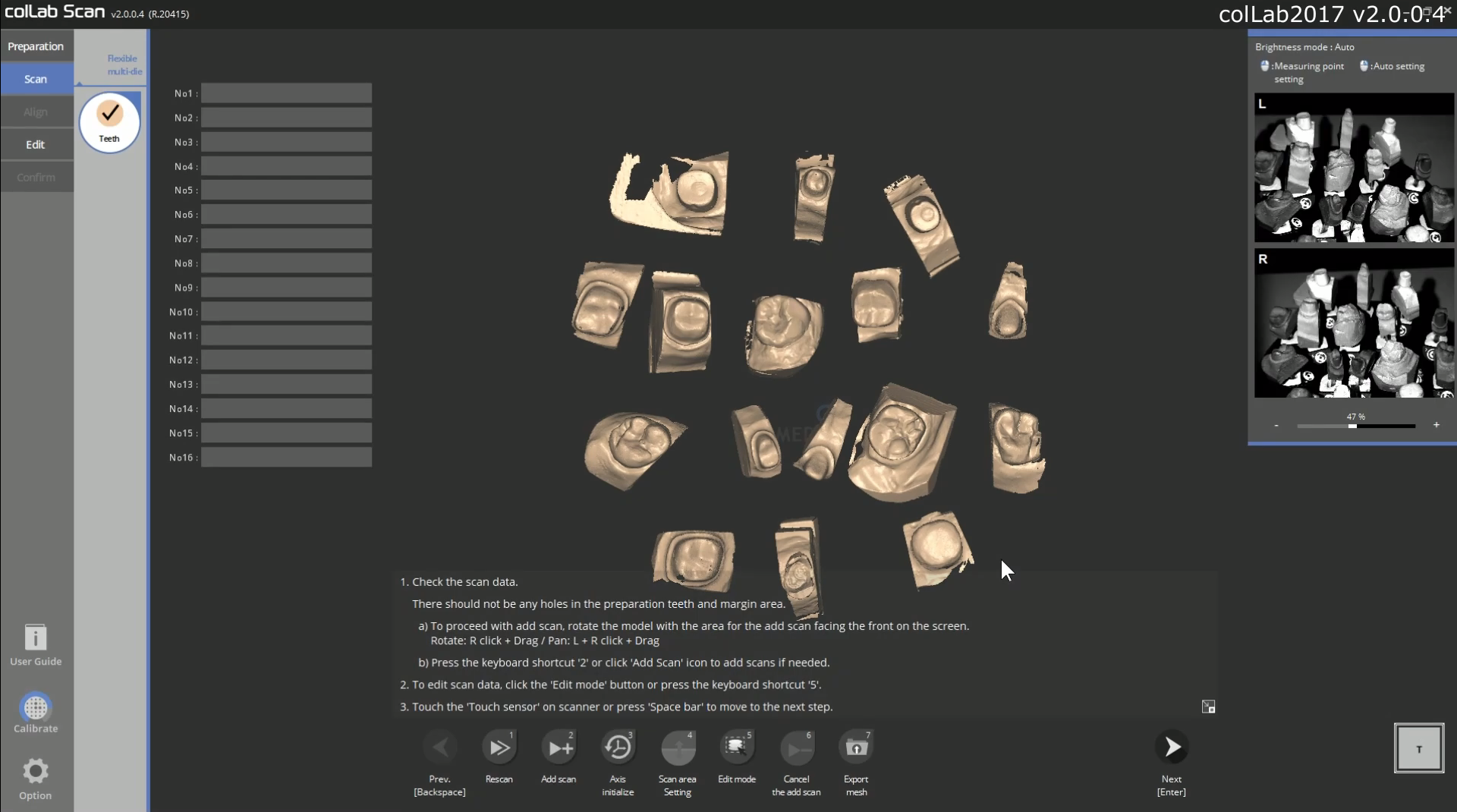 5. Mark the tooth by clicking the corresponding tooth according to the tooth number shown in the bottom left corner of the window. Complete for all the teeth and click Confirm.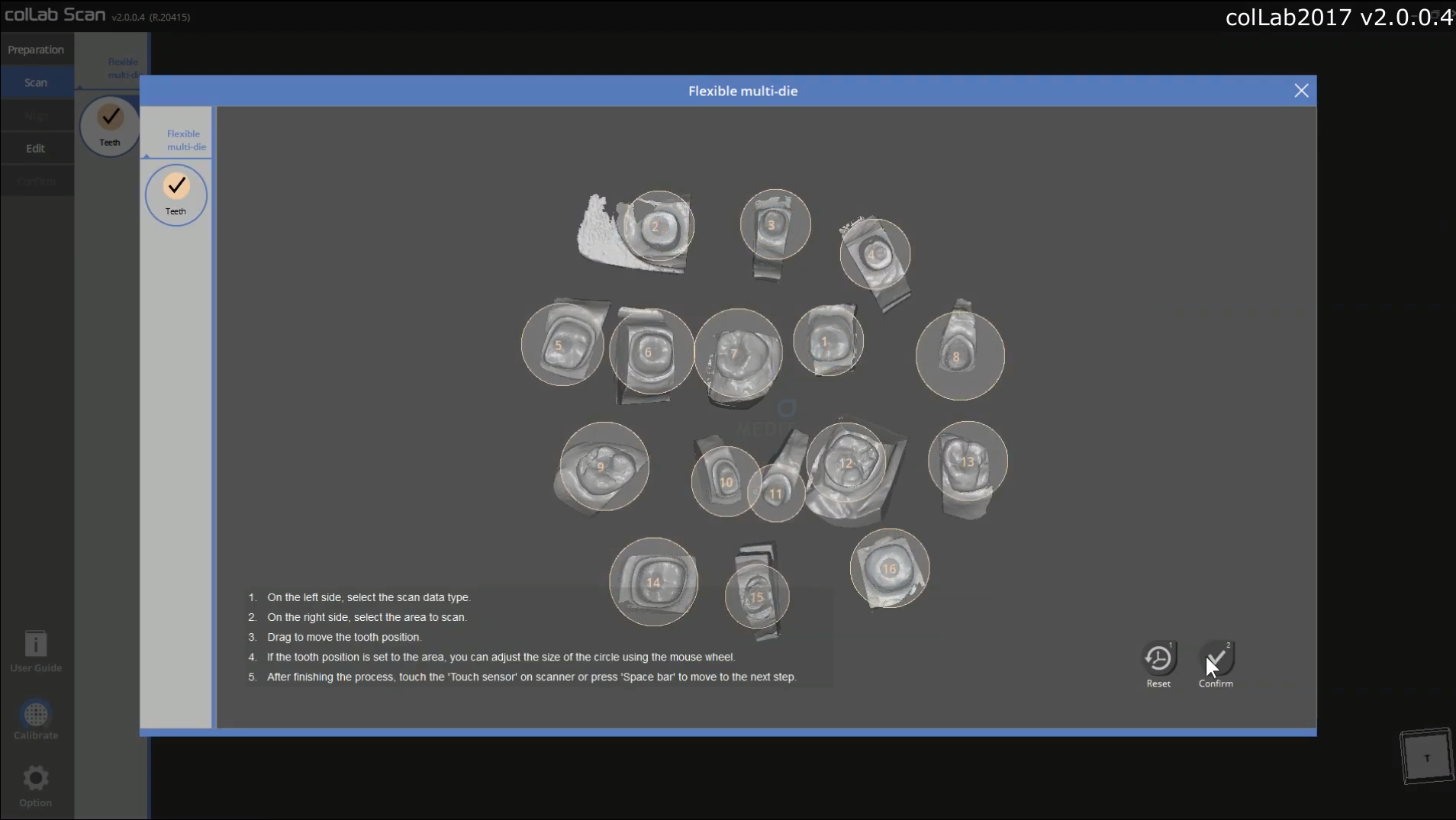 6. Click Next to move to the merging stage.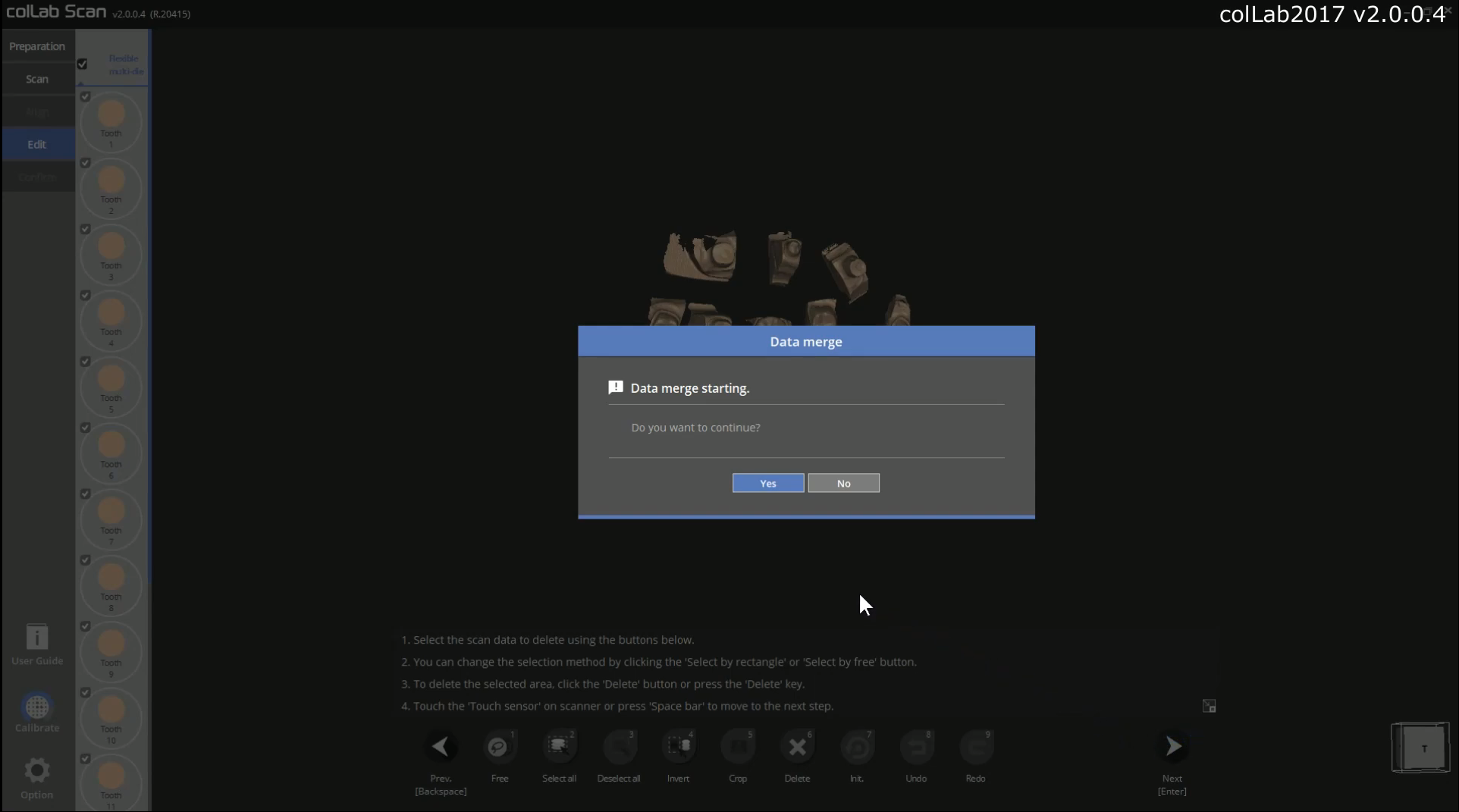 7. Merging is complete. Click Exit to save the data and exit the program.
You can still edit the scan data by using the editing tools after merging.