The Advanced Scanbody Alignment feature applies a new alignment algorithm to align implant scanbodies when using the libraries provided by Medit. This new alignment algorithm not only has a very high alignment accuracy but also prevents the position of the scanbody from changing every time you perform an alignment. With the Advanced Scanbody Alignment feature, you will be able to perform the alignment very accurately as compared to traditional methods, especially when scanning an implant bar, which is quite difficult to scan.
After completing the merging of the implant scan data, colLab Scan will ask you if you wish to use the advanced scanbody alignment feature before exiting the program.
1. Select Yes when the Scanbody align dialog box appears.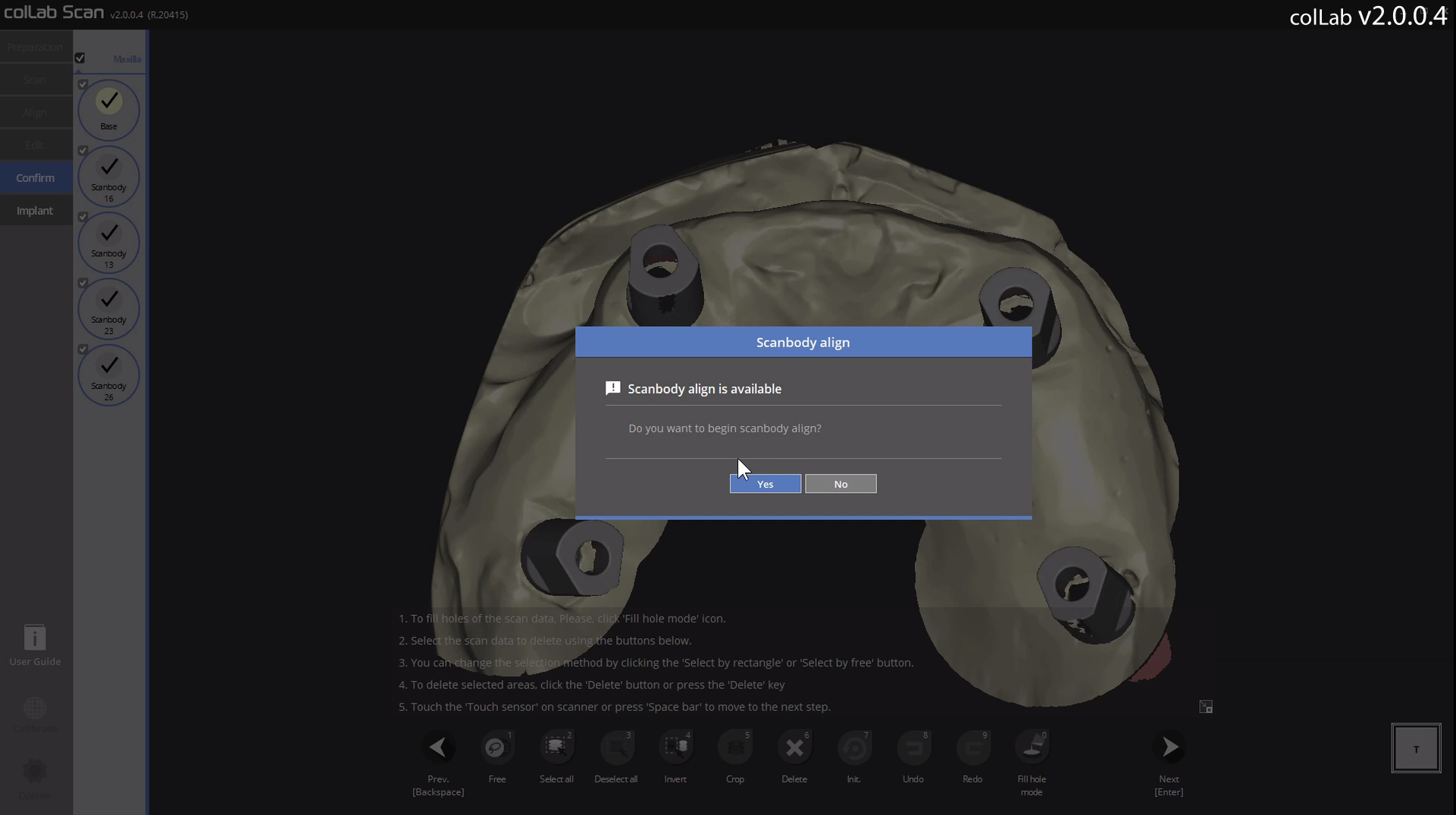 2. You will be taken to the Implant stage. Click Next to move to the scanbody alignment step.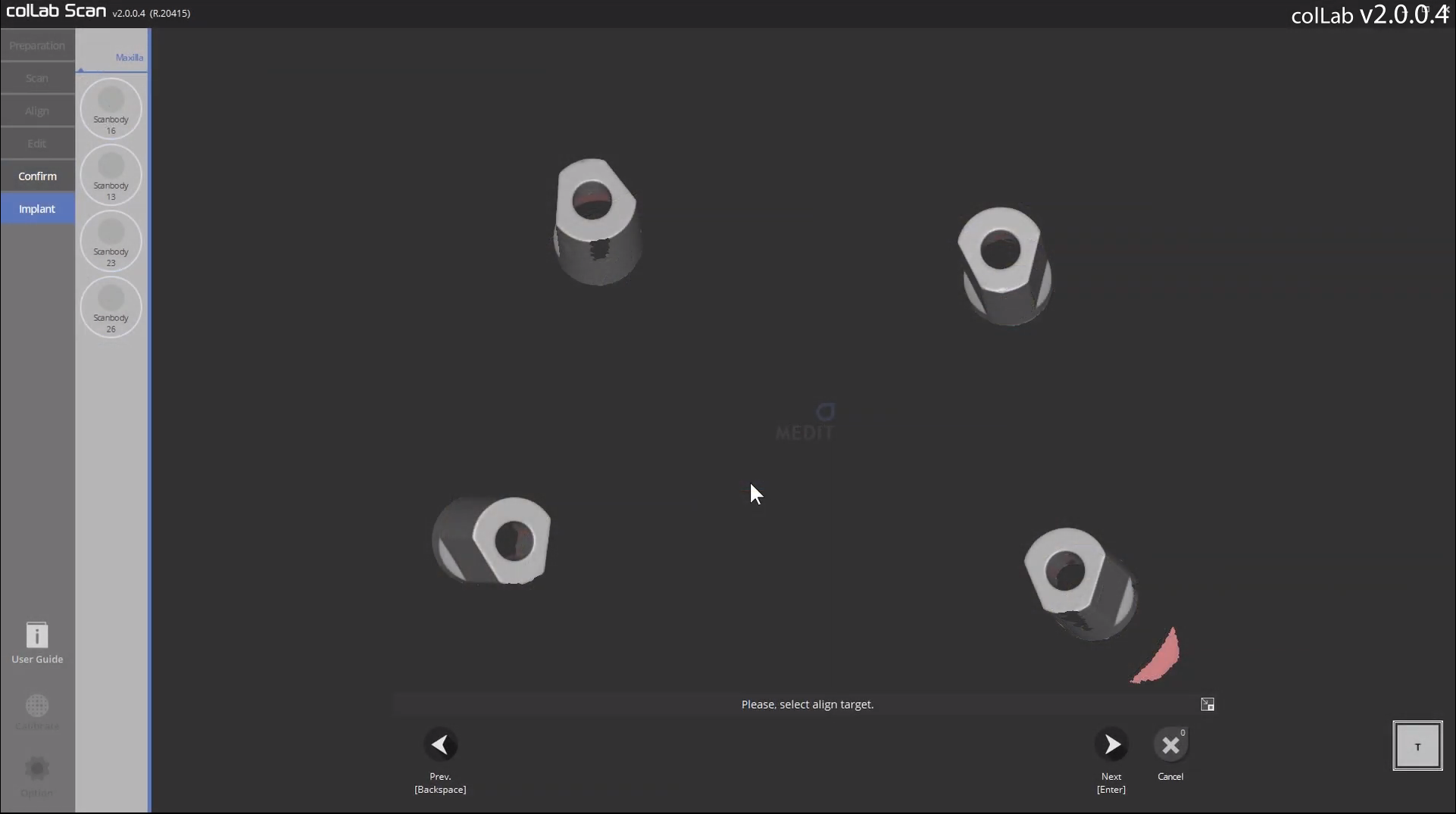 3. In the implant stage, select the type and the size of the scanbody you require.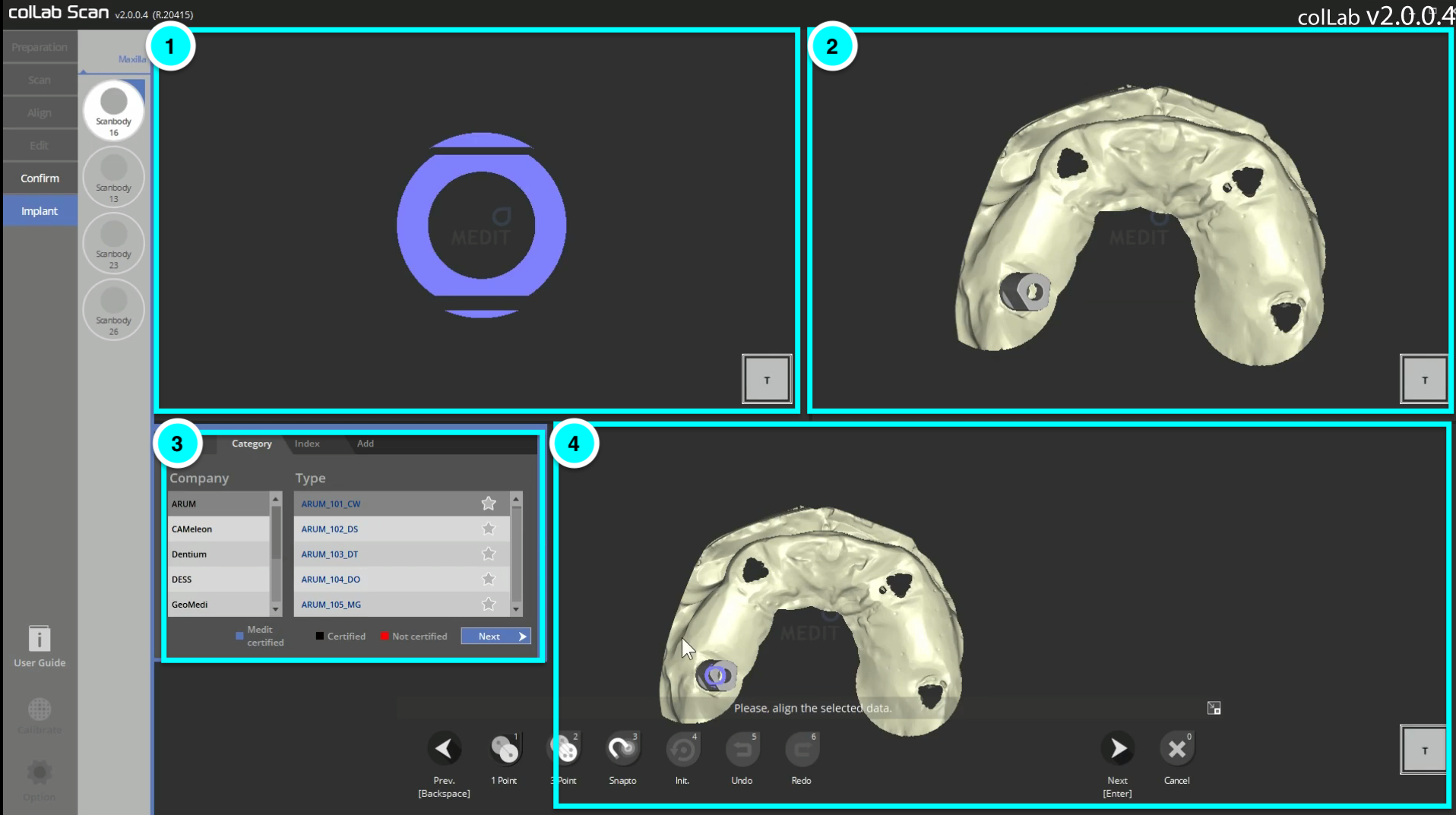 (1) Library data
(2) Scan data
(3) Scanbody alignment menu
Favorite: Keeps the most frequently used libraries (selected by the user) per category.
Category: Lists all the scanbody libraries the program has.
Index: Used to search for the library to use.
Add: To register additional libraries.
(4) Showing both selected scanbody and scan data
4. Align the base model and the scanbody scan data by using the 1 point alignment method.
Mark an alignment point on the base model and the scanbody respectively.
Complete alignment for all the scanbodies.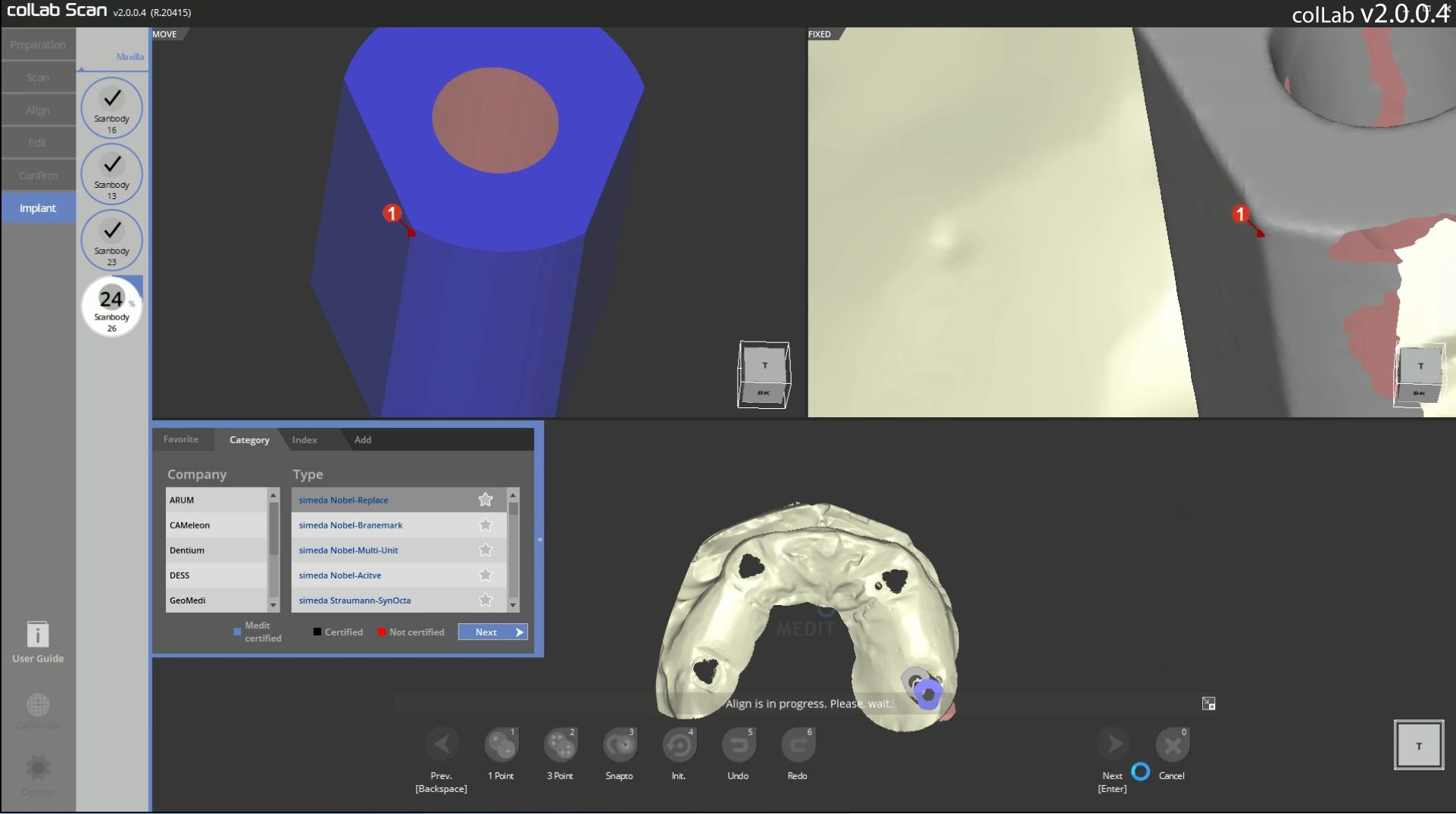 5. All alignments are complete. Click Exit to save the data and exit the program.