In this article, we will go through the scanning process for a gypsum model. This step-by-step guide will familiarize you with the scanning process. 
1. Let's set the teeth information. This is a bridge case from teeth 25 to 27. After saving the teeth information, move to the next step by clicking the Scan button. Set the options as required and click the Confirm > Next button.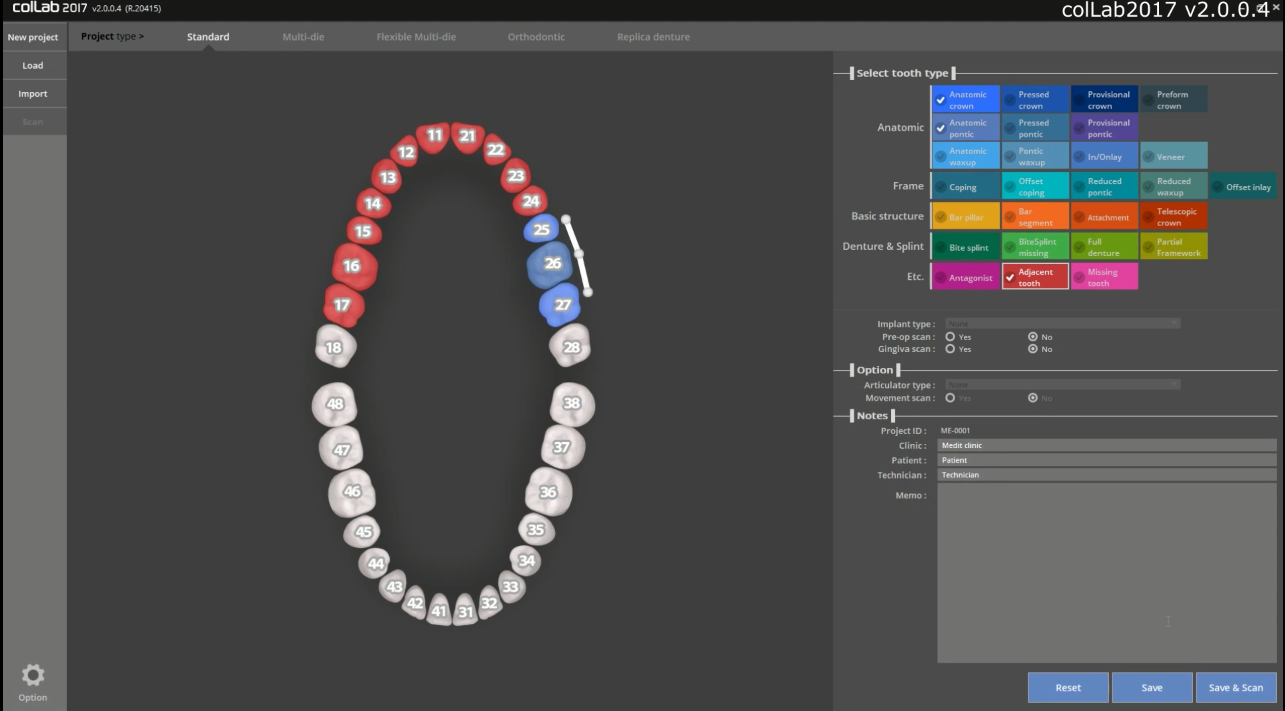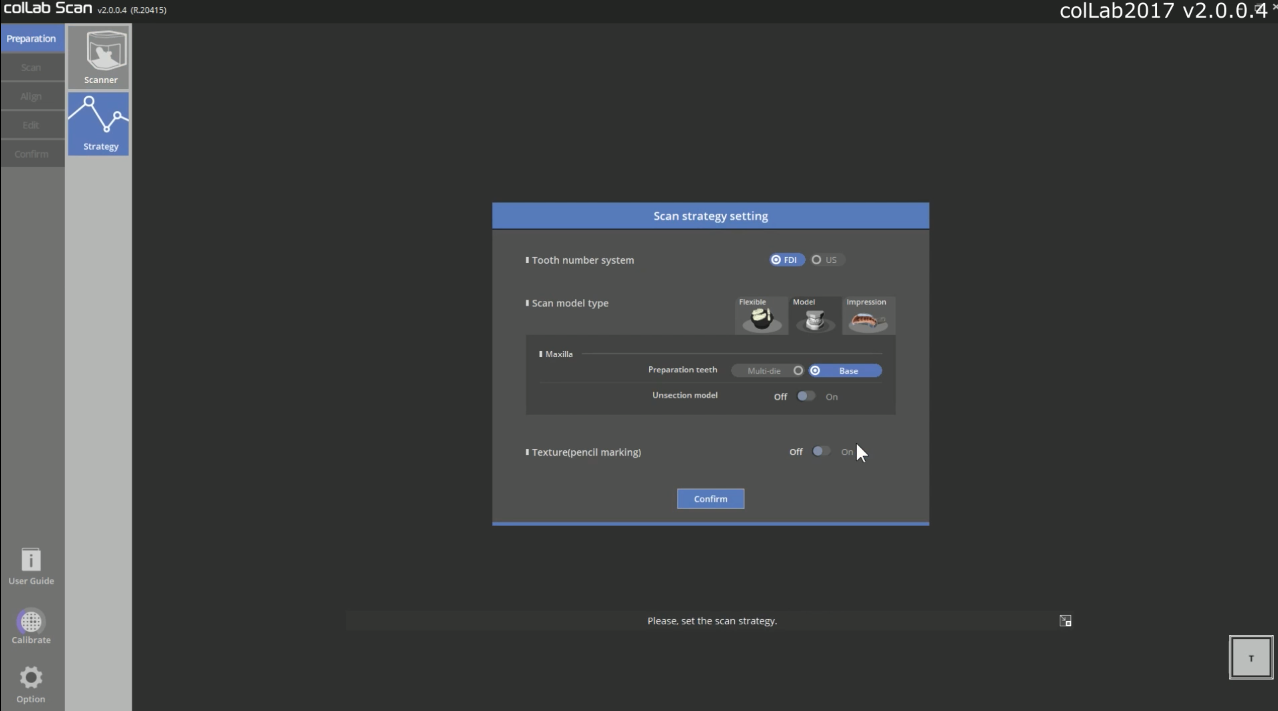 2. Adjust the scan depth. By properly setting the scan depth, you will not have unnecessary scan data and will reduce the merging time. Click the Enter key or the Next button to begin scanning.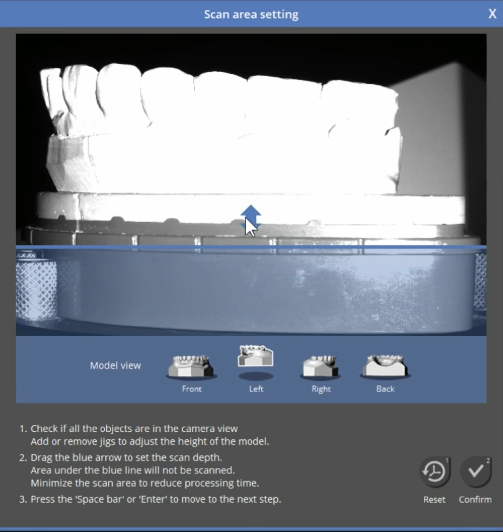 3. The base scan is complete. Remove adjacent teeth from the model and perform scanning of prepared teeth.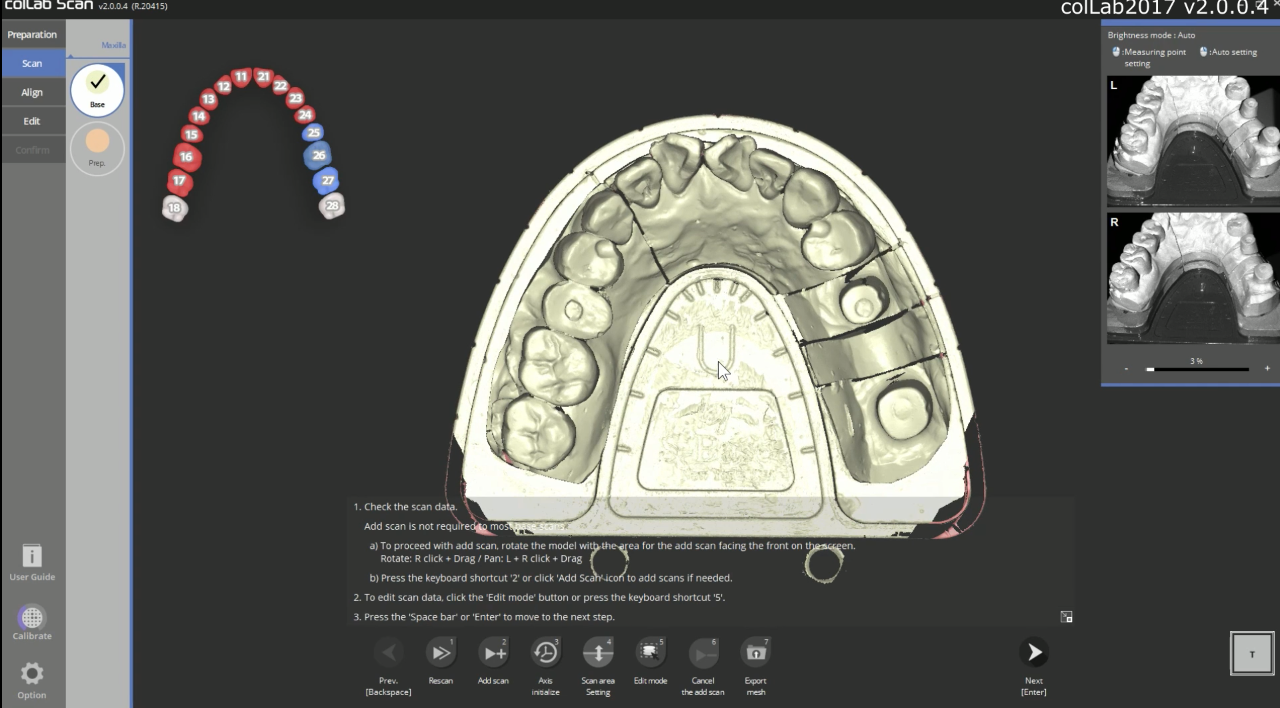 4. Scanning the prepared teeth is complete. Alignment process will begin to align scan data from the prepared teeth and the base model.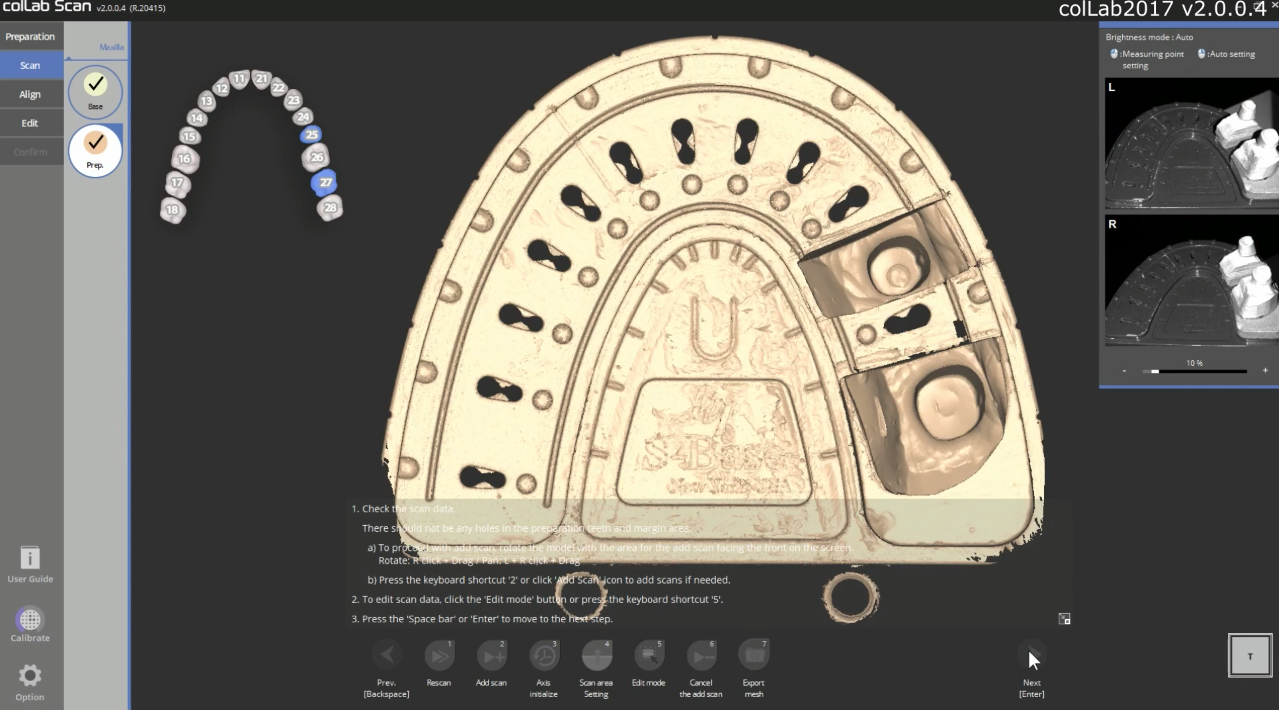 5. The prepared teeth will be automatically aligned. Check the alignment in the bottom window. Proceed to the next step if the data is good to go.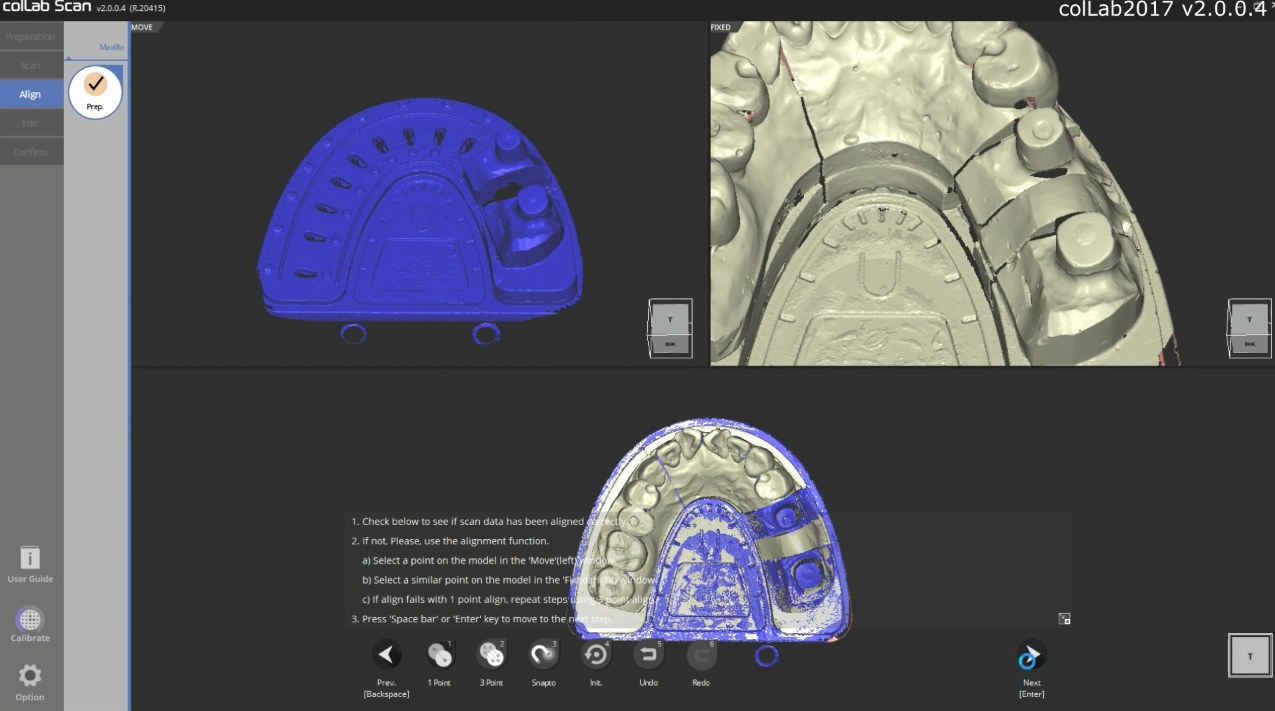 6. This is the editing stage. Select the desired portion of the data to edit and delete the unnecessary parts by cropping as required.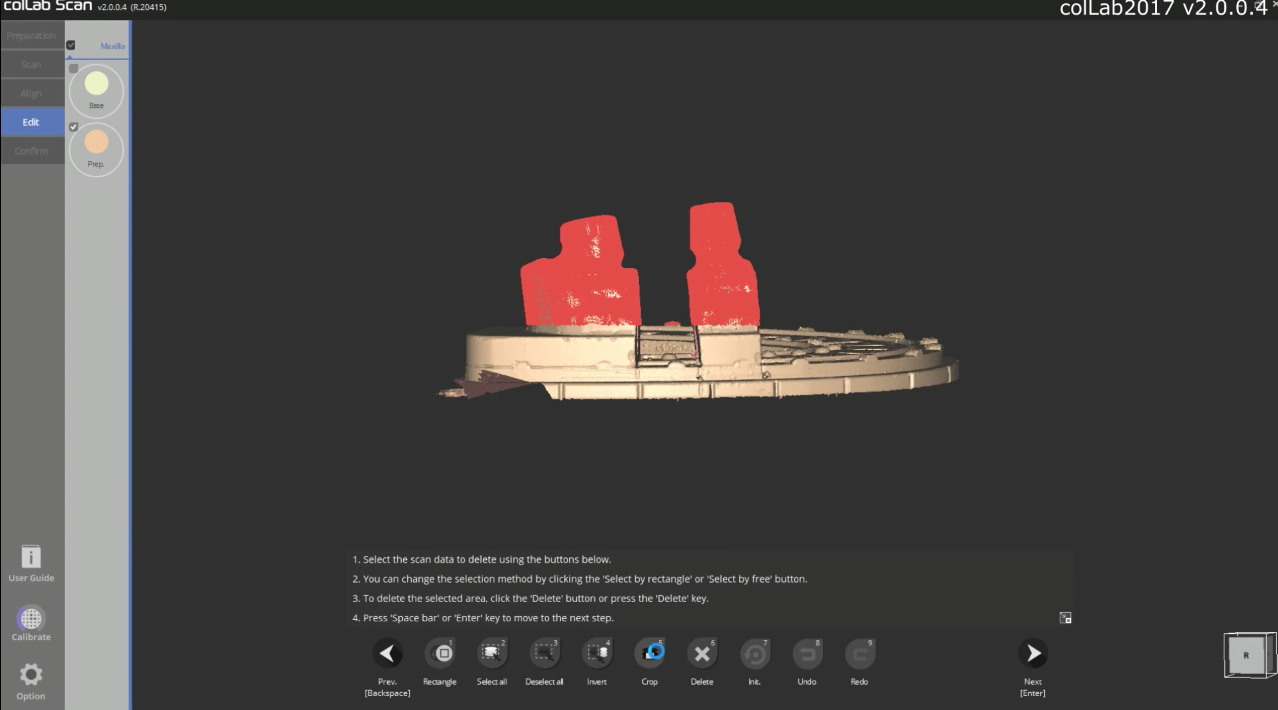 7. Let's merge the data by clicking the Next button. Once merging is complete, click the Next button to save the data.