Why is it necessary to enter "My Organization" information?
"My Organization" is information that dental clinics will see when they search for dental laboratories in Medit Link using the "Search for Partners" feature. Dental clinics can currently search for labs using the following criteria: dental laboratory name, email address, zip/postal code, and address. Dental clinics will be able to better understand your dental laboratory if all information is filled out correctly.
Where can I enter information about "My Organization"?
Navigate to and log into the Medit Link website (www.meditlink.com), then go to My information > My Organization > Organization Information.
What information must be entered in order for my dental lab to look better in search results?
It is beneficial to follow the instructions below to enter relevant information as well as an image of your company.
💡JPG, GIF, or PNG images only. The maximum file size is 4MB.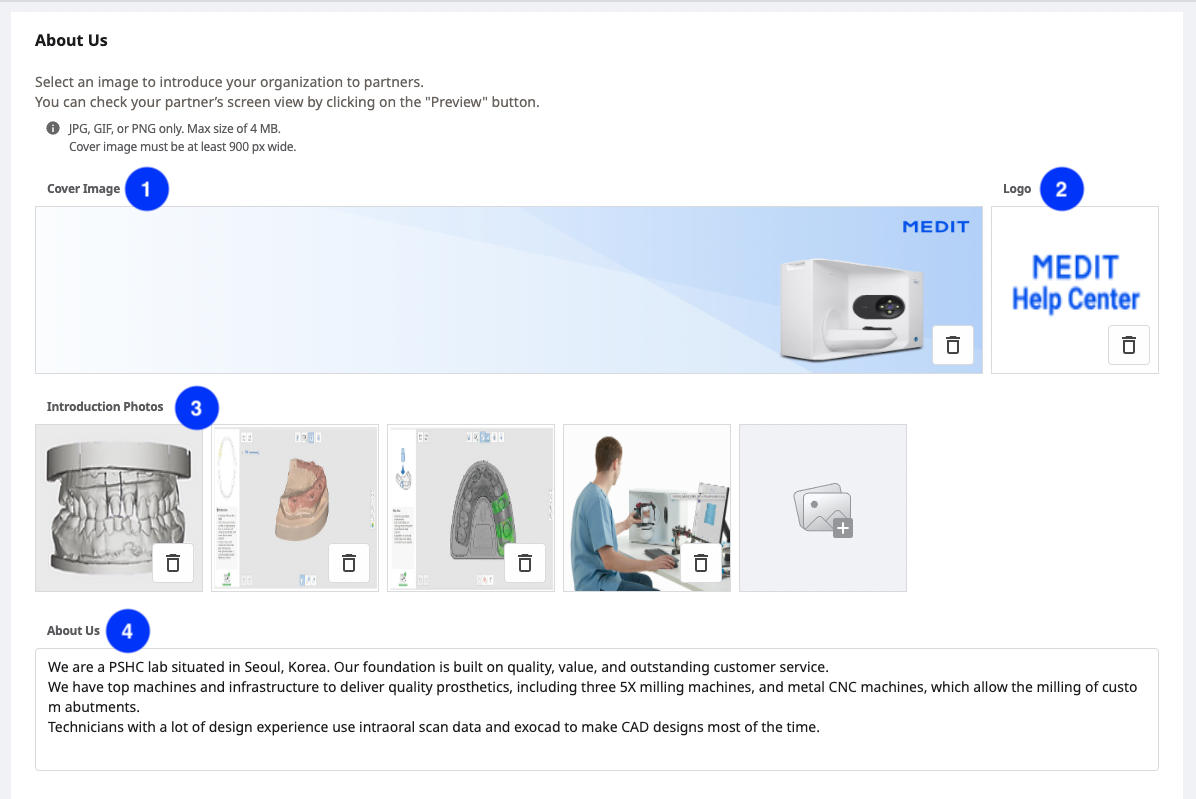 1. Cover Image: The cover image must be 900 pixels wide or larger.
You can try it out by downloading sample cover images. At the bottom of this page is a link to download.
2. Image of your dental laboratory's logo
3. Images for introduction, such as product portfolio images
4. About Us
Write your story with the goal of emphasizing your company's main selling points in order to make a good first impression on potential customers.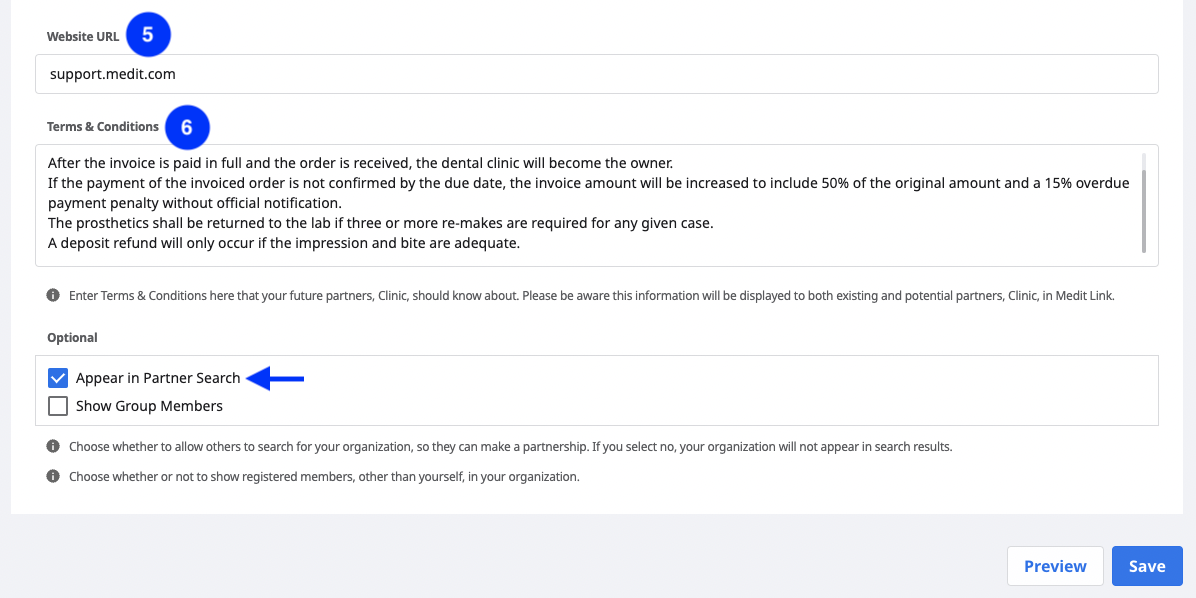 5. Website Address
6. Terms & Conditions
Enter the terms and conditions that you want your customers to understand and be aware of.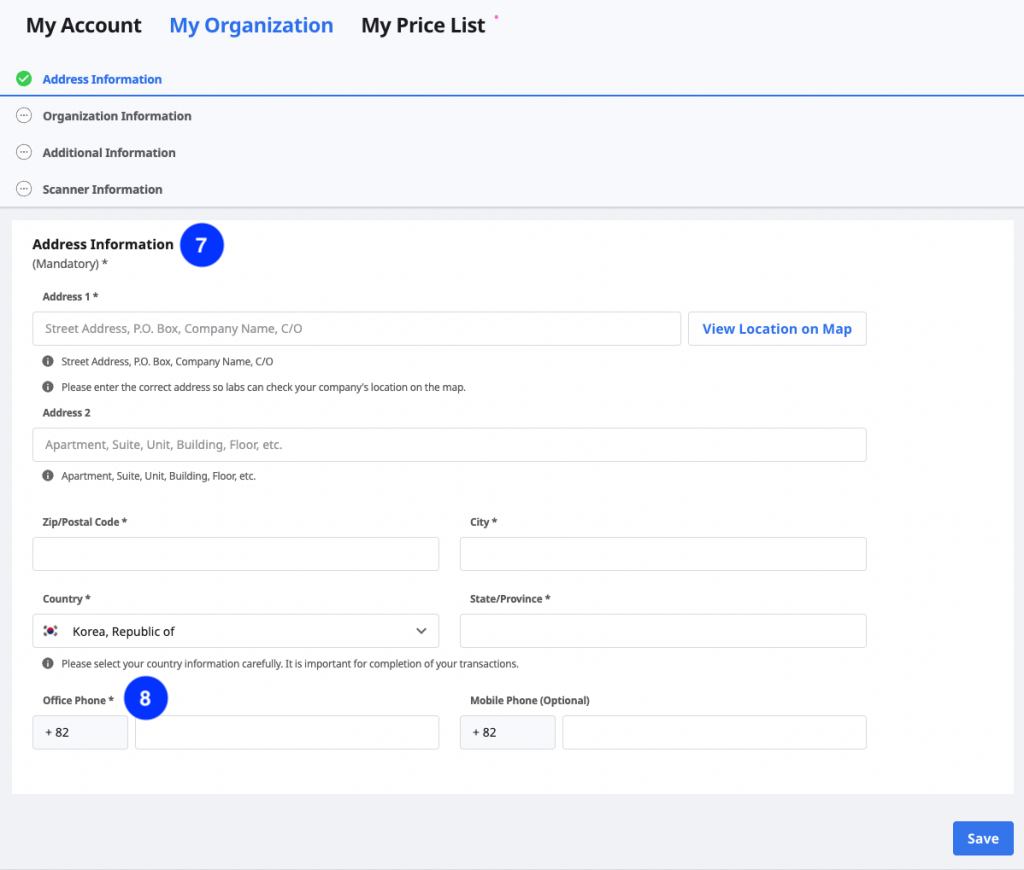 7. Location
This data reflects what you entered in My Info > My Organization > Address Information > Address.
8. Contact List
This data reflects what you entered in My Info > My Organization > Address Information > Office Phone.
⚠︎ If you have another registered but unused Medit Link account, your search counterparts may be confused, so take the steps below to prevent it from appearing in partner search results.
Sign in to Medit Link using the unused account.
Navigate to My Info > My Organization > Organization Details > Optional.
Uncheck "Appear in Partner Search."

If you enter information as described in the guide above, your dental laboratory will appear in the search results of the other party (dental clinics) as shown below.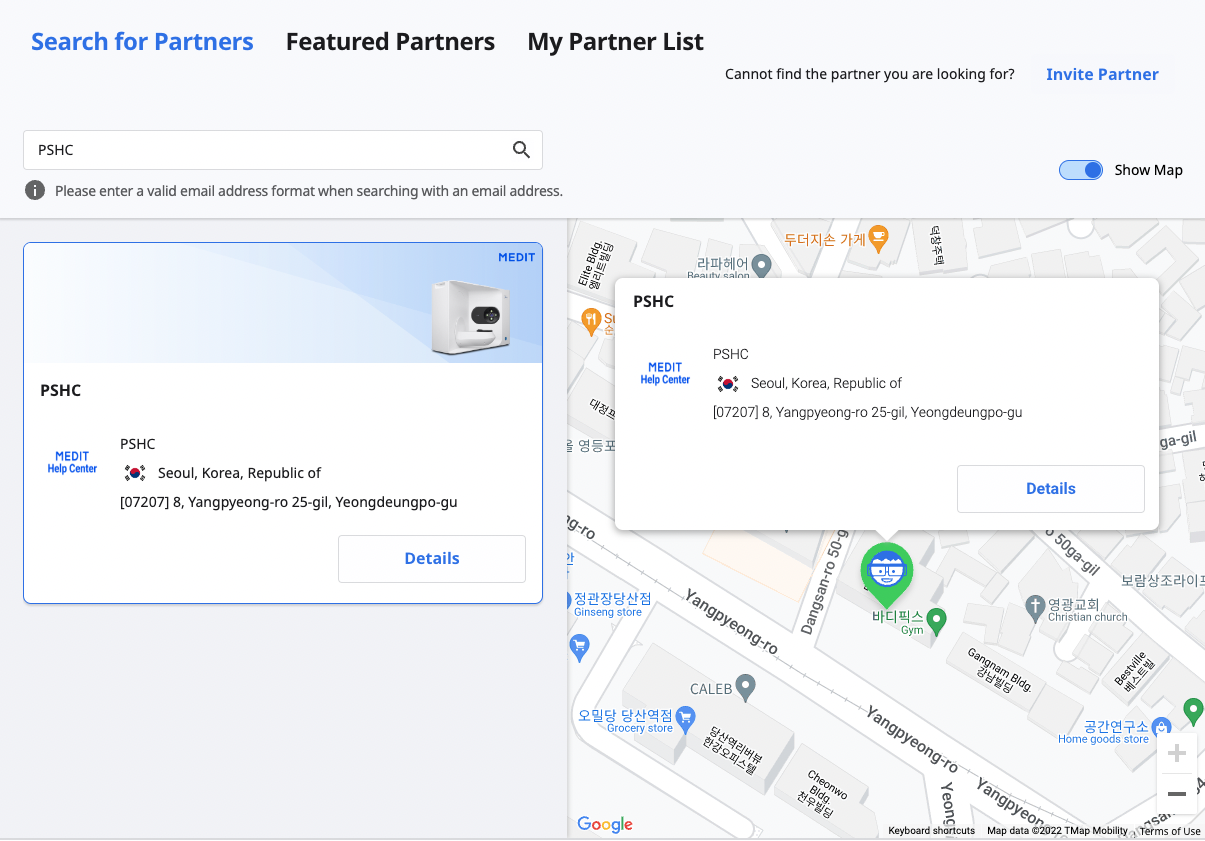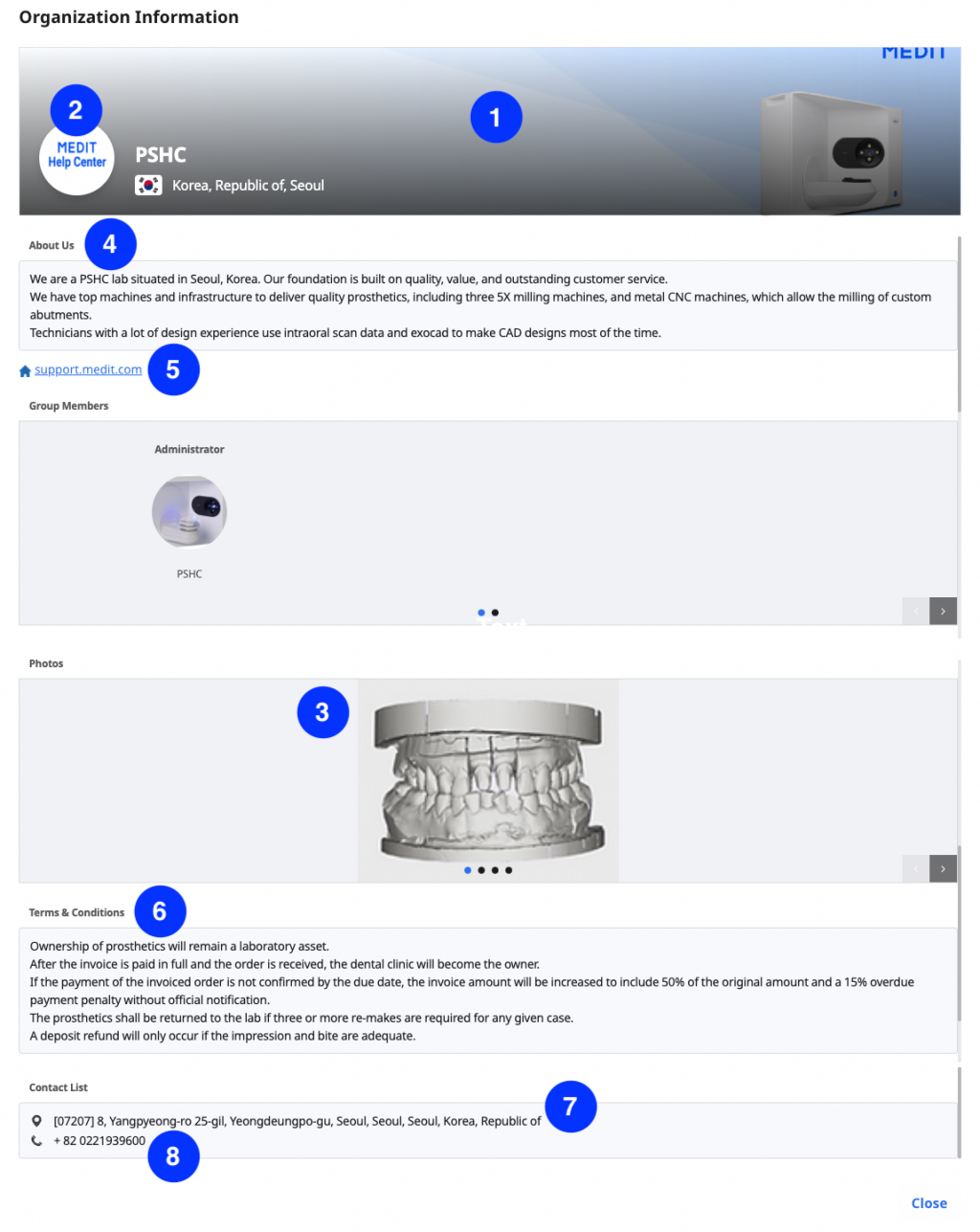 1. Cover image
2. Image of your dental laboratory's logo
3. Images for introduction
4. About us
5. Website address
6. Terms & Conditions
7. Location
8. Contact List