Additional Data
Acquire any additional data you need for the case.
You can scan patients' existing restorations, temporary restorations, etc.
You can scan the outer surface of the patient's existing prosthesis or temporary prosthesis for the case. The additional Data Management icon at the bottom of the stage allows you to add new additional data or delete or rename the existing ones.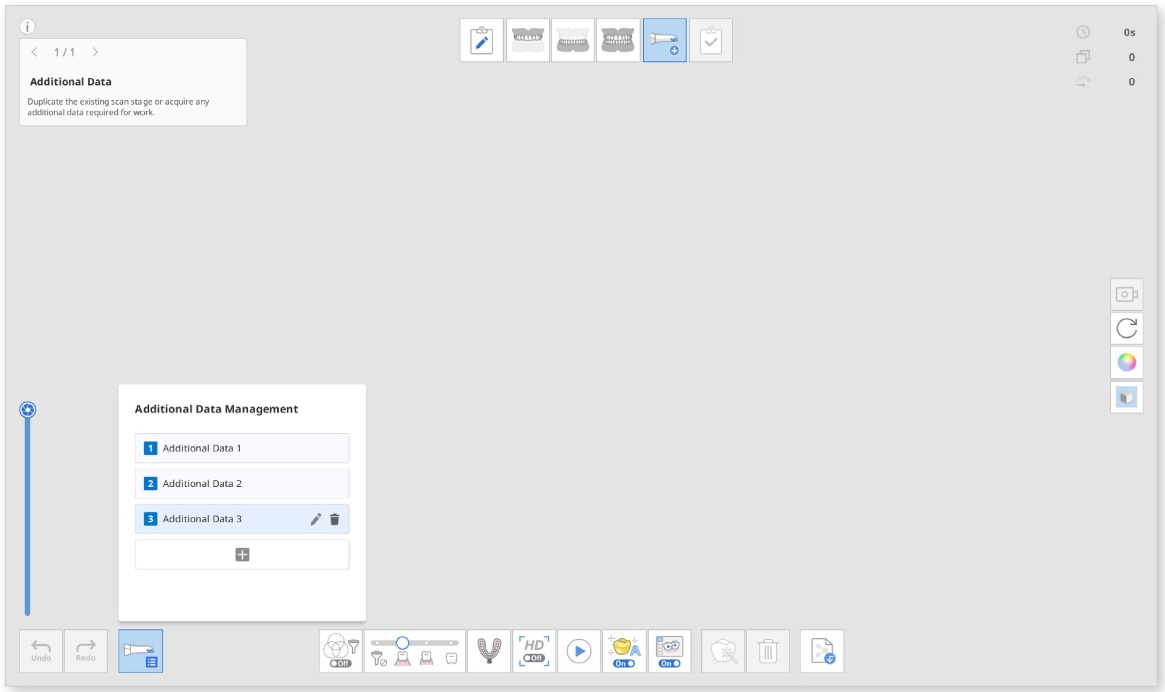 You can add up to seven additional data and check the added ones in the data tree from the Overview.