❏ Running Medit Design from Medit Link
1. Go to the Case Box (for Clinic Account) or Work Box (for Lab Account) and choose the case you would like to use for Medit Design.
2.

Medit Design
Press the Medit Design icon in the right upper corner of the Case Detail window in Medit Link, which will automatically appear once you install the App and relaunch Medit Link.
Click the Medit Design button in the top-right of the Case Detail page in Medit Link. The Medit Design icon automatically appears once you relaunch the Medit Link app after installing the Medit Design application.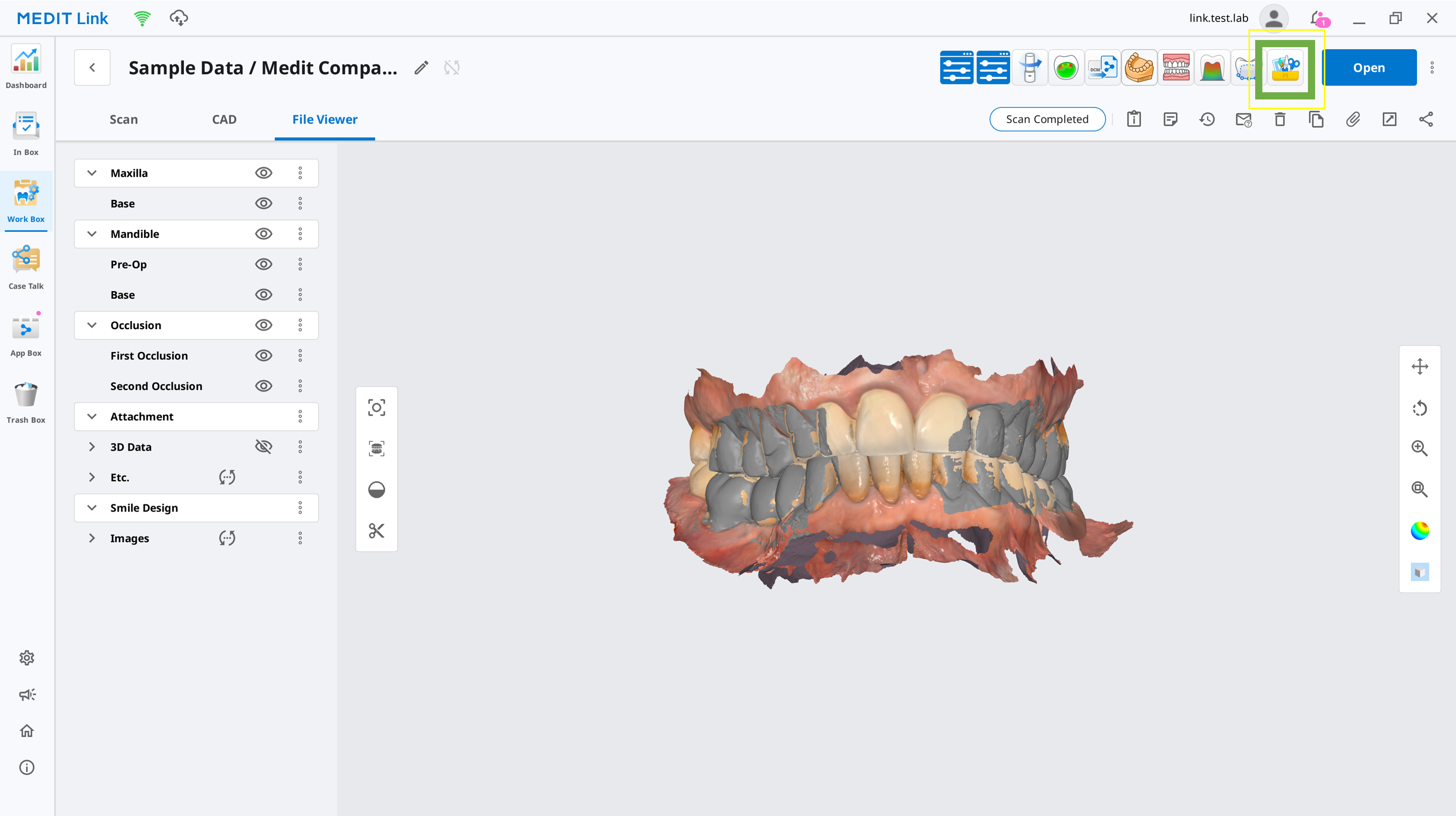 Once you close Medit Design, the project file will be saved to Medit Link so that you can work on the same project later on. When you run the program for the same case, you will be asked to choose one among the projects that have been created.
All measurement results, sections, and scaling will be restored.